Date of publication: March 20, 2020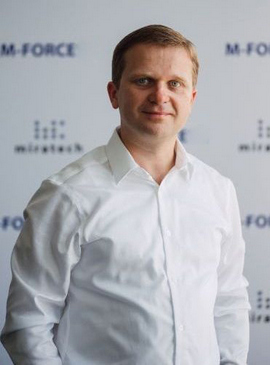 As the global community responds to the outbreak of COVID-19, I would like to inform you about the status and measures Miratech is taking in response to this global emergency.
We have taken this threat very seriously and I have initiated our mitigation activities in early January. All our actions are driven by two priorities: to protect the health and safety of our employees and to minimize disruptions to business operations.
Following the initial measures, effective February 1 we limited travel, required self-quarantine, granted our employees the right to work from home and, later, effective March 1 with an additional CEO notice, we strengthened the above measures. Effective yesterday we demanded 100% of our employees to work from home. These actions were on top of other reasonable measures and restrictions the company applied in other areas.
Work from Home
Long before the outbreak, for years, many of Miratech employees and contractors have practiced Work From Home (WFH) as a normal course of collaboration with Miratech and our partners and clients. Fortunately, the nature of our industry, business model, and tasks means that we can easily adapt to a remote service model, both in terms of collaborations and delivery, by using advanced telecommunication solutions.
Therefore, the transition to a mandatory work home mode went very smoothly. Our HR team is working on adaptation and training programs in order to help our employees and teams to be highly productive and effective while working from home, take advantage of time saving by eliminating daily commutes, and mitigate possible inefficiencies relating to WFH mode. Miratech has tested upfront its infrastructure and ensured the availability of all the tools required for remote operation, including collaboration and communication tools. We have also arranged to create a reserve stock of critical supplies.
The immediate health and safety of our employees, their families, and everyone in the Miratech community will remain our highest priority.
COVID-19 exposure
I am glad to report that currently, there are no confirmed positive COVID-19 cases among Miratech employees across all countries of operation.
We established communication channels and hotlines to stay connected with our people and assist them 24/7 in case of emergency. We are in touch with various critical providers, including medical professionals, in order to ensure the appropriate support and help our employees may need. Personally, I have already held two global All-Hands meetings in order keep our people well informed and prepared.
Continuity of Services
Through ongoing and enhanced virtual communications and our real-time project dashboards, we are working with our clients, with confidence, to ensure we deliver all our projects on time and on budget. At this point all of our services are being delivered without any delays or disruptions with the exception being those reliant on international travel.
Community around us
We are interested in exploring collaboration opportunities with you if there are any important social responsibility activities you or your company is engaged with. We, as an organization, will be willing to provide affordable help and resources to the people and community around us. We will also be glad to engage our people, if there is any help they can provide, by donating their skill and time. We are currently helping local hospitals in Ukraine to be better equipped and currently offering to help schools and universities establish the infrastructure and tools needed for remote education. It is important that in this time we stay even more connected and provide help to those who need it.
The situation is fluid; therefore, I will keep you updated with developments as they become available.
Stay safe and healthy!
Kind Regards,
Valeriy Kutsyy