Let's talk about your contact center and a new age of digital transformation with the most reliable partner in the CCaaS industry – Miratech, and our new solution – MiraCloud.
So, you want to transform your contact center and enhance user experience? Or maybe you already have but need extra support in optimizing your processes? There's so much potential for contact centers to improve – and a few ways to majorly future-proof your CX operations.
When organizations want to change their contact center platform or capabilities, they often get challenged by:
Lack of resources
Limited knowledge
Shortage of staff and skills
No time to innovate
Wherever you are in your journey, MiraCloud is the perfect solution to help you with fast deployment, integration, development, and on-going support.
And with MiraCloud, you can choose to either move your contact center from on-premise to cloud or replace your CCaaS with a new one.
Now let's see how to improve existing contact centers or navigate the transition to a new CCaaS platform in four simple steps with MiraCloud.

What Is MiraCloud?
MiraCloud is designed with the combined knowledge and expertise of Miratech to provide the best possible cloud-based contact center experience.
The MiraCloud service is a subscription-based offering that makes the business transformation to a cloud-based contact center environment easier and more efficient.
MiraCloud Professional Services can help you transform your contact center in four simple steps:
Discovery & Design – The continued assessment and evaluation of your current contact center setup to enhance and innovate.
Agile Cloud Transformation & Integration – Helping companies seamlessly transform all their contact center capabilities in the cloud.
Proactive Management – Ongoing 24/7 support and management of your platform and integrations.
Customization & Optimization – Helping organizations to keep up with changing business needs and market requirements.
Why Are We Launching MiraCloud?
MiraCloud has been launched because our customers and partners have expressed a need for a comprehensive service to help them transform and optimize their customer experience.
Here are some statistics that will affect your CX decisions in the near future:
60% of enterprises will be using CCaaS by 2025
Contact Center as a Service (CCaaS) market is set to hit sales of $74 billion by 2028
Over 80% of providers are expected to integrate AI and Machine Learning by 2028
Two years is not a lot of time for most of these projects, especially in the digital transformation space. So, it feels like time is running out for the rest of the organizations that chose not to transition to a new CCaaS platform or stopped innovating.
Not to mention the ongoing support and development that is needed to meet future customer expectations and market changes.
In our experience and the conversations that we've had with our clients, we found that it takes around a 2-3-year plan to develop an agile contact center platform. With MiraCloud, you get instant access to a wide talent pool that will reduce that time to 9 months.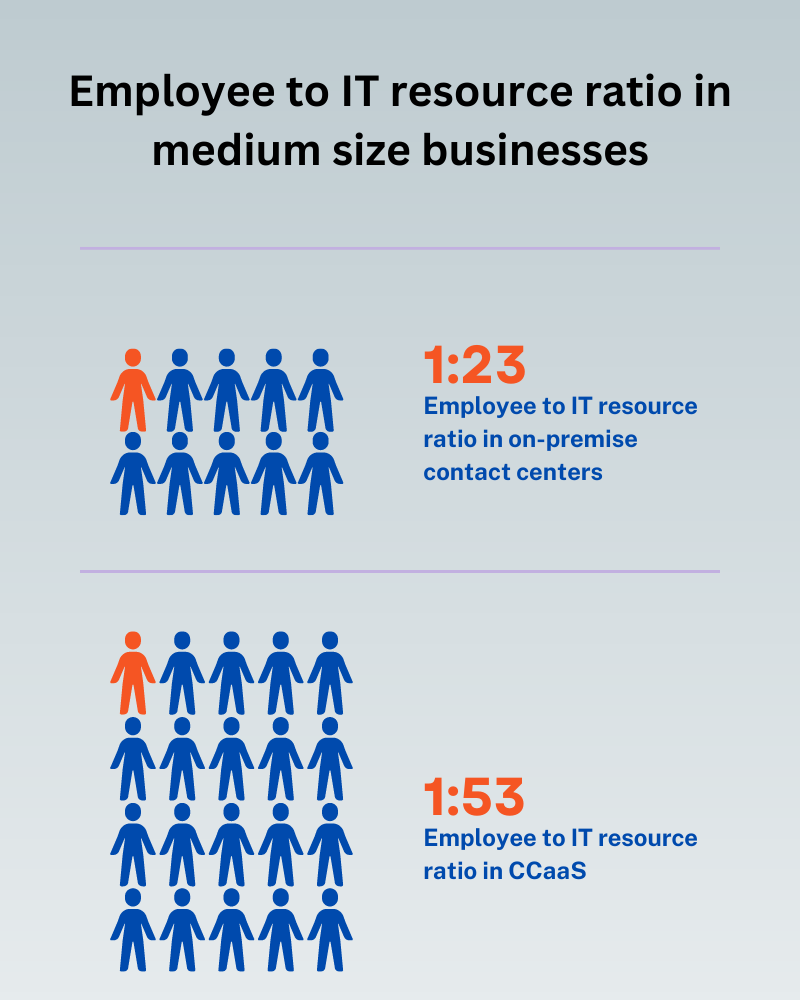 What are MiraCloud's Benefits?
For over 30 years, Miratech has been perfecting contact center efficiency by leveraging 1,000s of customer engagements. So, we want MiraCloud's subscription model to be delivered and consumed as a service to improve contact center efficiency.
From entry-level to advanced support, MiraCloud offers the "Professional Services as a Service" concept to enable organizations to access technology specialists when they need to. Here's a summary of what you can achieve with MiraCloud:
Quickly transition to a cloud-based contact center.
Minimize the risk of a business transformation.
Overcome the integration challenges of your systems.
Accelerate ROI by partnering with the MiraCloud team.
Focus on important business tasks while we manage your contact center environment.
Eliminate legacy waterfall methodologies approach to professional services.
Release new features faster with MiraCloud's agile methodology.
Drive True ROI with our MiraCloud CCaaS Solution
Take your contact center to the next level with the right CCaaS software partner. We designed MiraCloud to help you drive continuous business value and faster ROI.
That's why we'll provide you with options to manage team ramp-up or ramp-down according to your business needs.
Using MiraCloud as the gateway to professional software services offers:
Great flexibility to pick and choose your next CCaaS project with ease
Access to a diverse set of resources that aim to accelerate your growth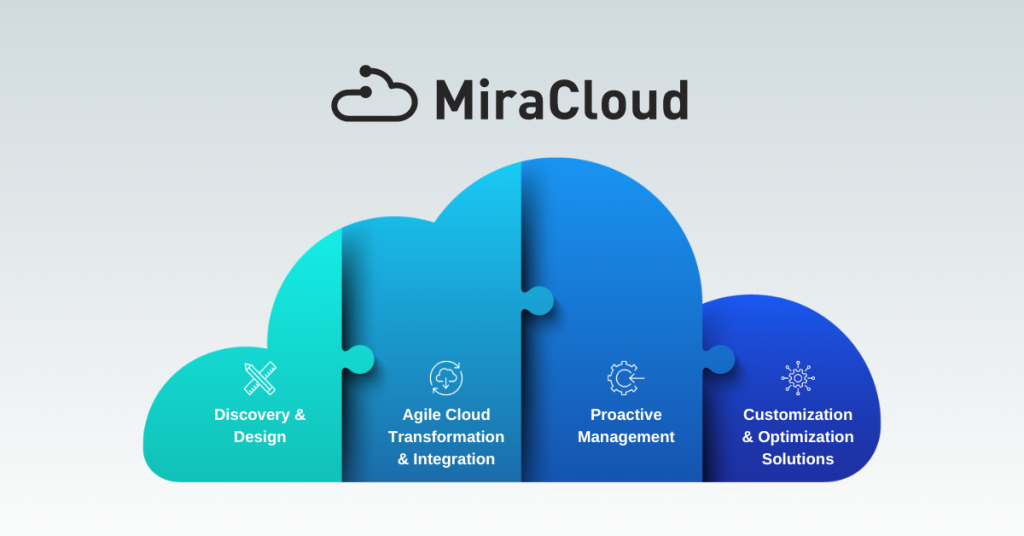 Become a Customer Experience Leader with MiraCloud
From new channels to tighter security and integration features, the CCaaS market is set to go from strength to strength in 2023 and beyond. And to make the most of this growth, enterprises will want to partner with a CCaaS platform expert that offers a best-in-class, future-proof platform that supports the latest compliance, channels, and features.
Choose Miratech as your partner so you can ride the wave of customer experience success.
Start by talking to us about your exact needs.