June 1, 2021, NEW YORK – Miratech, a leading IT services and consulting organization, announces the appointment of Ostap Malaniuk to the post of Vice President, Employee Experience. The appointment is part of an ongoing investment strategy, which puts employees' capabilities and experience at the heart of the business.
An approach which underpins the company's relentless performance and commitment to outstanding customer service, worldwide. Malaniuk's mission is to lead, drive and further develop culture, promote core values behaviors and strengthen employee engagement, as a foundation for the company strategic success. This will help Miratech to design the best employee value proposition in countries where we operate, and ensure that our employees have the best experience during their journey with the company.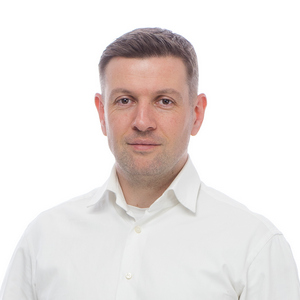 Ostap brings 15 years of impressive EX management capability, having already delivered many successful initiatives in the IT services industry. His international and multicultural experience, combined with his knowledge of EX tools and technologies, has proven to achieve ambitious organizational goals.
Olga Skydan, Senior Vice-President of Corporate Services at Miratech, confirms, "We are thrilled to welcome Ostap to the Miratech team. Our growing global footprint makes it the perfect time for him to join our ambitious organization. I am confident that Ostap's expertise, experience, and enthusiasm are ideally suited to helping us scale up our global business while improving our operational efficiency and employee experience."
Ostap Malaniuk replies, "I am looking forward to making a significant contribution to the future of Miratech. I am committed to using my experience to promote and develop a high-performance culture. Miratech's people are the key to the company's ongoing success, and I plan to nurture that capability."
Contact for Media
Stewart Christ, Miratech Group, Senior Vice President, North America
Tel: +1 202 470 0845, e-mail: marketing@miratechgroup.com
About Miratech
Miratech helps visionaries to change the world. We are a global IT services and consulting company that brings together global enterprise innovation and start-up innovation. Today we support digital transformation for the largest enterprises on the planet.
By partnering with both large and small players, we stay at the leading edge of technology, remain nimble even as a global leader, and create technology that helps our clients further enhance their business. Our culture of Relentless Performance enables over 99% of Miratech's engagements to succeed by meeting or exceeding scope, schedule, and/or budget objectives since our inception in 1989.