June 7, 2021, NEW YORK – Miratech, a leading IT services and consulting organization, welcomes Alexander Oleshko to its executive leadership team as a Senior Vice President of Global Delivery.
In his new role, Oleshko will focus on driving ongoing operational delivery excellence, ensuring continuous process improvements, as well as optimizing Miratech's customer experience solutions to help its clients differentiate in a highly competitive and disruptive environment. Oleshko brings over a decade of successful experience at C-level. He is skilled at running high-achieving teams and implementing effective global business strategies in IT services, banking, and retail.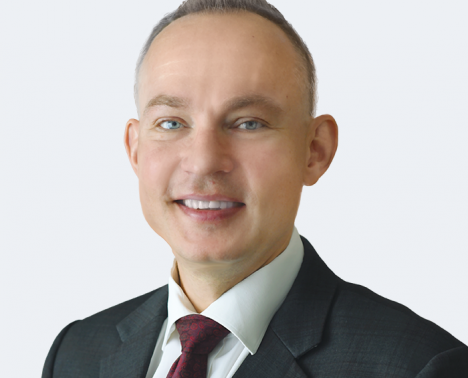 Most recently, he has overseen the delivery of multiple programs and projects for a number of Miratech's Fortune 500 clients. Experience that will ensure a smooth transition to his new executive role.
"I sincerely congratulate Alexander on his new role, and look forward to his contributions as our new SVP of Global Delivery. His expertise, experience, and energy are sure to strengthen the company's position as a market leader and help us scale high-quality service delivery for our customers," commented Valeriy Kutsyy, Miratech CEO.
"I'm thrilled to assume the new role at Miratech and relish the challenge of leading global delivery. I am committed to helping Miratech deliver even more value to customers, enabling them to efficiently grow their business with us," commented Alexander Oleshko.
Contact for Media
Stewart Christ, Miratech Group, Executive VP, Business Development
Tel: +1 202 470 0845, e-mail: marketing@miratechgroup.com
About Miratech
Miratech helps visionaries to change the world. We are a global IT services and consulting company that brings together global enterprise innovation and start-up innovation. Today we support digital transformation for the largest enterprises on the planet.
By partnering with both large and small players, we stay at the leading edge of technology, remain nimble even as a global leader, and create technology that helps our clients further enhance their business. Our culture of Relentless Performance enables over 99% of Miratech's engagements to succeed by meeting or exceeding scope, schedule, and/or budget objectives since our inception in 1989.