January, 25, 2021, NEW YORK – Miratech, a leading global IT services and consulting organization, announces the appointment of Peter Nelson, as its Chief Financial Officer, to drive the next stage of profitable growth. He will join the company on the 1st of April.
Nelson is a versatile international finance and accounting executive, with a track record of delivering results within the global technology sector. In his last post, Nelson was the Director of Finance – Global R&D, Product Management and Commercial EMEA for OneSpan, a NASDAQ listed provider of trusted identify solutions.
Prior to OneSpan, Nelson helped Groupon establish its international accounting organization in Switzerland, managing teams around the world.  He started his career as an auditor with Deloitte, working in Chicago and Zürich.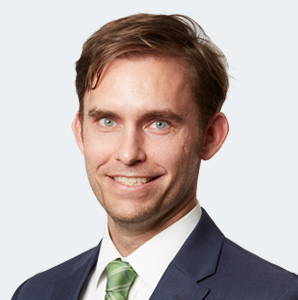 A licensed Certified Public Accountant (CPA) and Chartered Global Management Accountant (CGMA), Nelson holds a Bachelors of Business Administration (BBA) and a Masters of Accountancy from the University of Iowa and an MBA from TRIUM, a joint program by the London School of Economics (LSE), New York University and HEC Paris.
Nelson said "I am excited to join Miratech, as it is well-positioned to leverage its customer-centric offerings to accelerate its growth.  I look forward to working with the Miratech team, board, investors, and customers, to build upon the company's history of success."
"We look forward to welcoming Pete, as our new CFO. His knowledge and experience will be an invaluable addition to the team," commented Valeriy Kutsyy, Miratech CEO.
About Miratech
Miratech helps visionaries to change the world. We are a global IT services and consulting company that brings together global enterprise innovation and start-up innovation. Today we support digital transformation for the largest enterprises on the planet.
By partnering with both large and small players, we stay at the leading edge of technology, remain nimble even as a global leader, and create technology that helps our clients further enhance their business. Our culture of Relentless Performance enables over 99% of Miratech's engagements to succeed by meeting or exceeding scope, schedule and/or budget objectives since our inception in 1989.