Expanding its cloud solutions offering to accelerate CX transformation for customers
July, 19, 2021, NEW YORK – Miratech, a leading IT services and consulting organization, announced that it has been welcomed into the Google Cloud Partner Advantage Program as a Service partner. This partnership further strengthens Miratech's capabilities to both architect and deliver cloud migrations to accelerate customer experience (CX) digital transformation.
Joining the Google Cloud Partner Advantage Program builds on Miratech's extensive cloud engineering expertise, enabling it to broaden its range of cloud based CX technology solutions. The Services Engagement Model will enhance its consulting and integration services to Fortune 1000 companies.

Miratech's Google Cloud team includes architects, data engineers, and DevOps professionals.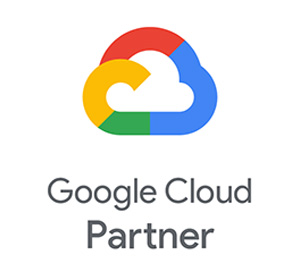 Joining the Google Cloud Partner Advantage Program is great news for Miratech's customers as Matthew Ainsworth, Miratech Chief Revenue Officer, says, "We are excited to be a part of the Google Cloud partner ecosystem and expand our Google Cloud Contact Center Artificial Intelligence (CCAI) toolset. We continue to implement cloud solutions from Google Cloud for our clients in order to optimize their cloud migration journey and are looking forward to onboarding new clients who may benefit from the platform."
Contact for Media
Stewart Christ, Miratech Group, Executive VP, Business Development
Tel: +1 202 470 0845, e-mail: marketing@miratechgroup.com
About Miratech
Miratech helps visionaries to change the world. We are a global IT services and consulting company that brings together global enterprise innovation and start-up innovation. Today we support digital transformation for the largest enterprises on the planet.
By partnering with both large and small players, we stay at the leading edge of technology, remain nimble even as a global leader, and create technology that helps our clients further enhance their business. Our culture of Relentless Performance enables over 99% of Miratech's engagements to succeed by meeting or exceeding scope, schedule and/or budget objectives since our inception in 1989.