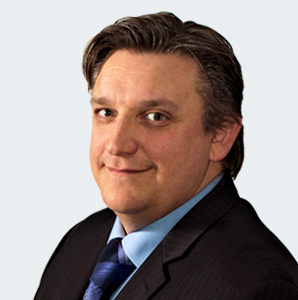 MAY 8, 2020, NEW YORK – Miratech, a global IT services and consulting organization, announces the addition of Matthew Ainsworth to the leadership team as Chief Revenue Officer.
Matthew brings two decades of leadership experience to Miratech, working across functional business areas to develop revenue-generating programs to accelerate growth and sales organizations through business transformation. With a focus on global customer and partner relationships in high growth B2B software/SaaS market, he developed global go-to-market teams delivering predictability and consistent revenue growth.
Most recently, Matthew served as the Executive Vice President of Sales and Marketing at Empirix Inc., a privately held company, specializing in the end-to-end test automation, service performance monitoring, assurance and analytics. He was also responsible for the enterprise strategy and go to market of Empirix Testing as a Service (ETaaS) cloud offering, global alliances building OEM/Joint offerings with the leaders in communications.
"I am thrilled to join Miratech at this time, with exciting growth and a highly successful delivery history," said Ainsworth. "We are perfectly positioned to be the strategic partner to organizations driving their digital transformation and assuring the success of their customer experience strategy."
"We are delighted to have Matthew join our leadership team. The capabilities and experience Matthew brings will help us take Miratech to a new level," – commented Valeriy Kutsyy, Miratech CEO.
Contact for Media
Stewart Christ, Miratech, Senior Vice-President, North America
Tel: +1 202 470 0845, e-mail: marketing@miratechgroup.com
About Miratech
Miratech helps visionaries to change the world. We are a global IT services and consulting company that brings together global enterprise innovation and start-up innovation. Today we support digital transformation for the largest enterprises on the planet.
By partnering with both large and small players, we stay at the leading edge of technology, remain nimble even as a global leader, and create technology that helps our clients further enhance their business. Our culture of Relentless Performance enables over 99% of Miratech's engagements to succeed by meeting or exceeding scope, schedule and/or budget objectives since our inception in 1989.