January, 14, 2021, NEW YORK – Miratech Group, a leading global IT services and consulting organization, announces that Derek Elder has joined the Board of Directors as an Independent Non-Executive Director.
Mr. Elder brings extensive global technology experience, including serving as the CEO of a NASDAQ-listed Software Company and serving as a Public and Private-company Non-Executive Director. Alongside an outstanding business career at the forefront of technological change, he is well-known for delivering operational efficiency and driving profitable business growth.
He currently serves as President of Sercomm Technology, a Sercomm Corporation subsidiary, which designs and manufactures cutting-edge broadband technology for Tier 1 and Tier 2 broadband providers.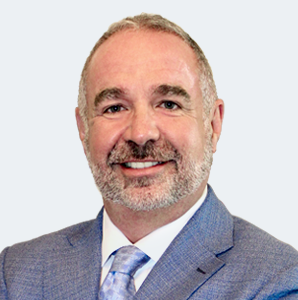 From the very outset of his career to today, Mr. Elder has reliably delivered successful results by combining his technology and business expertise. He holds both a Bachelor of Science degree from the University of Maryland and a Master of Business Administration degree from Pennsylvania State University. A respected NACD Governance Fellow with the National Association of Corporate Directors, he is also a patent holder and maintains an active secret security clearance.
"I am honored to join Miratech as an Independent Director," commented Elder. "Miratech is uniquely positioned to provide differentiated global software development and IT solutions around the world, and I am very pleased to add my experience in corporate governance and strategic planning to support the Executive team."
"We are thrilled to welcome Derek to our Board of Directors. His business and technology experience and vision will provide valuable insight and impetus. We expect him to help to deliver a major step-change for Miratech," commented Valeriy Kutsyy, Miratech CEO.
About Miratech
Miratech helps visionaries to change the world. We are a global IT services and consulting company that brings together global enterprise innovation and start-up innovation. Today we support digital transformation for the largest enterprises on the planet.
By partnering with both large and small players, we stay at the leading edge of technology, remain nimble even as a global leader, and create technology that helps our clients further enhance their business. Our culture of Relentless Performance enables over 99% of Miratech's engagements to succeed by meeting or exceeding scope, schedule and/or budget objectives since our inception in 1989.