How the Coronavirus Turned Business Continuity Plans Upside Down
The COVID-19 pandemic has affected lives and businesses around the world and no industry is an exception. Almost every business continuity plan calls for addressing disruptions by shifting their operations from a disrupted market to a stable market. These plans always assumed disruptions were based on regional disasters or outages. Most were based on physical disruptions due to fire, earthquake, hurricanes, tornadoes, etc.
But something like a coronavirus is not like a natural disaster – nor is it geographically isolated. As the coronavirus became a global pandemic, and market after market was compelled to "shelter at home", all these business continuity plans essentially became ineffective and obsolete. This is most noticed in the airlines and hospitality sector, where ensuring excellent customer experience became increasingly difficult and critical at the same time. Their call centers were getting hit on both ends, growing consumer service demands, while resources were being shuttered.
Whereas centralized business operations such as call centers highlight the greatest challenges associated with the pandemic, every industry, business department and their infrastructures were affected as the challenges became all about the workforce.
According to Forrester Research and Disaster Recovery Journal, today only 38% of companies feel very prepared and will be able to recover their IT services.
Facing the Challenges of Remote Work
As the pandemic unfolds, companies are shifting to working remotely, with drastically increased usage of remote networking technologies causing bandwidth and security concerns.
Research by VPN vendor Atlas shows that VPN usage in the US grew by 53% between March 9 and 15 – and it could grow further, and faster. VPN usage in Italy, where the virus outbreak was about two weeks ahead of the US, increased by 112% during that same week.
VPN security has become another issue. Remote-access VPNs typically rely on residential internet-access services that businesses can't control. Which is why it is of crucial importance, especially for large enterprises, to verify that these connections meet enterprise standards.
Although technical challenges seem to be difficult to overcome, the biggest challenge is seen in the cultural aspect of remote work. Mastering communications and keeping all employees up-to-date each business day is imperative.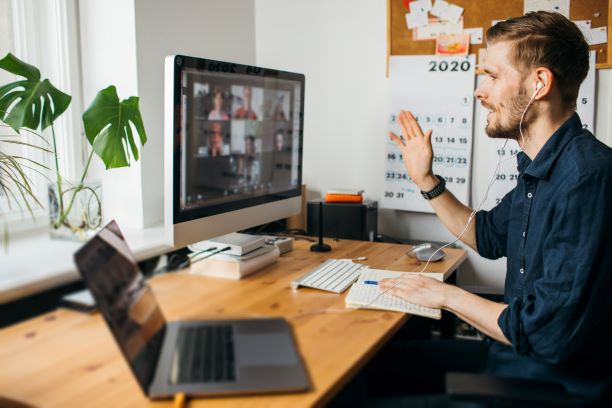 What Every Company Can Do to Achieve Long-Term Business Resilience
As a global IT company, Miratech has practiced Work from Home (WFH) as a normal course of collaboration with our partners and clients for years, long before the outbreak. We are glad to share our insights on how companies can deal with this global emergency, based on our own experience.
Mitigation activities. In case of a global emergency such as COVID-19, mitigation activities must be initiated early. Companies need to be able to evaluate the impacts from a temporary reduction in workforce or a high number of employees working remotely, as well as assess potential security risks and vulnerabilities.
Infrastructure. Test your organization's infrastructure upfront and ensure the availability of all the tools required for remote operation, including collaboration and communication tools.
Delivery model. Being flexible in how you deliver your services is of vital importance. By enabling remote and blended delivery models, you can either seamlessly switch to remote work in case of an emergency such as COVID-19 or be able put the right mix of onsite and offsite resources, ensuring you both optimize costs and successfully deliver your services, remotely or not.
Transparency. Use a real-time project dashboard to make sure your client is always up-to-date on the project status. This will ensure transparency and help build trust. A real-time project tracker can also ensure higher efficiency for your remote team – they will be able to resolve any issues that come up faster, which will help deliver the project on time.
Training. Create adaptation and training programs in order to help your employees and teams to be highly productive and effective while working from home, take advantage of time saving by eliminating daily commutes, and mitigate possible inefficiencies relating to the WFH mode.
Culture. Learn to thrive in complexity. Make sure you are flexible, and that your employees are always ready for change and can seamlessly adapt to rapidly changing business environment.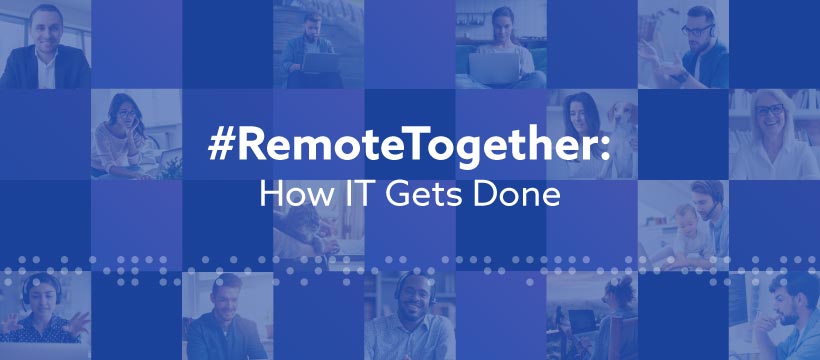 Remote Together: Extending Teams and Achieving Results
The "post-corona world" will look at Business Continuity Plans very differently. The idea of a regional disruption will be replaced by a global disruption with a fully distributed remote workforce and technology redundancies.
We hope that by sharing the planning, culture, and experience that has made us relatively immune to the coronavirus in terms of access, staff availability, and productivity, we will assist you in building that new plan.
By integrating enhanced virtual communications and real-time project dashboards, you can ensure that every project remains on schedule and on budget.
So if you are looking to build redundancy and/or resilience into any key technology project or program, or need information on deploying remote workers, Miratech is here to help.
Our teams demonstrate efficiency and high performance while working remotely – they can seamlessly supplement your current workforce to provide high-quality service to your customers virtually.