ALEXANDER MAXIMENKO, MIRATECH DIRECTOR, APPLICATIONS DEVELOPMENT SERVICES, WINS 2019 ONES TO WATCH AWARD FROM IDG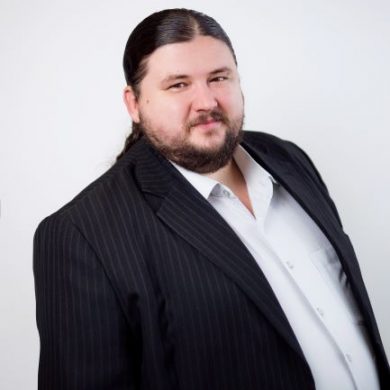 We are excited to announce that Alexander Maximenko, Director, Applications Development Services at Miratech has been named an honoree of a 2019 Ones to Watch Award from IDG's CIO and the CIO Executive Council. This prestigious award spotlights rising technology leaders who have what it takes to become strategic, C-level business technology executives of tomorrow. Alexander Maximenko will accept the award at the AGENDA19 Conference held March 18-20 in Florida.
Alexander has held diverse IT positions at Miratech since joining the company in 2002. Being a Certified Outsourcing Professional (COP) and Project Management Professional (PMI-PMP), he has demonstrated strong technical prowess, leadership skills, innovative spirit, and culture of effective decision-making techniques. With his unique innovative approach to project management and problem solving, Alexander has gained much credibility and respect among the peers, colleagues, as well as within the IT industry. In addition, Alexander often provides expertise to editorial researchers at TELECOM, Communications and Networks, IT for Management Magazines, and presents at a variety of key industry events.
"I am honored to be recognized to receive this prestigious award," said Alexander Maximenko. "To be selected for this award amongst my colleagues in the industry is very special, and is a good reminder that hard work and dedication do pay off. I am thankful for all the opportunities that Miratech has given to me and look forward to new projects and challenges."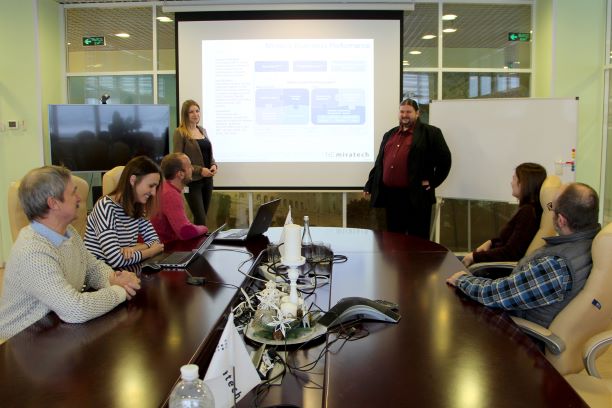 Alexander played a key role in Miratech's most complex and challenging engagements, Axactor and Lindorff. His contribution was instrumental for Miratech in winning two awards with these clients. Namely, the award received for strategic partnership with Axactor, Global IT Outsourcing Project of the Year Award from the Global Sourcing Association (GSA) in 2018, and with Lindorff, European IT Outsourcing Project of the Year Award from the European Outsourcing Association (EOA) in 2015.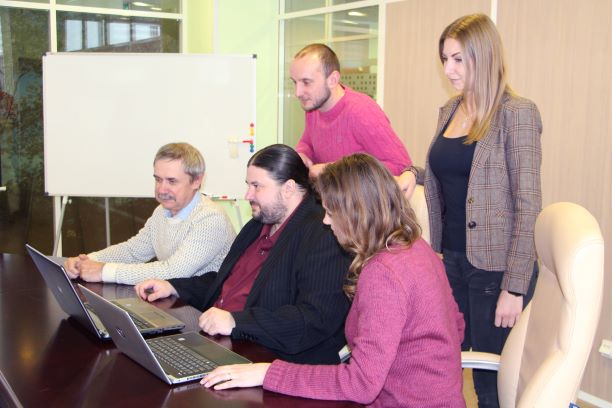 "As CIOs become more involved in corporate-wide decisions and objectives, reliance on qualified and talented people within their IT organizations to manage key projects is critical to overall business success," notes Tim Scannell, Director of Strategic Content at the CIO Executive Council. "The Ones to Watch Awards are an effective way to acknowledge the success of those individuals who have the right mix of technology and management skills to maintain continuity, drive innovation and lead solutions teams. The awards also affirm, on a global stage, that recipients have the capabilities that position them as future leaders in the industry."
About the Ones to Watch Awards
The Ones to Watch awards spotlight rising technology leaders who have what it takes to become strategic, Clevel business technology executives of tomorrow. Candidates have a track record of success, an essential blend of communication and collaboration skills and a keen understanding of business goals.
About CIO
CIO focuses on attracting the highest concentration of enterprise CIOs and business technology executives with unparalleled peer insight and expertise on business strategy, innovation, and leadership. As organizations grow with digital transformation, CIO provides its readers with key insights on career development, including certifications, hiring practices and skills development. The award-winning CIO portfolio provides business technology leaders with analysis and insight on information technology trends and a keen understanding of IT's role in achieving business goals. More information on CIO is available at www.cio.com.
About the CIO Executive
Council Believing in a members-first approach, CIO Executive Council, a division of IDG Communications, Inc., provides strategic leadership development for the transforming C-suite at the world's most influential and evolving organizations. The CIO Executive Council offers each member a custom engagement experience that draws upon a wealth of programs and services, including: peer-to-peer interactions, a deep industry knowledge base, a range of professional development programs, and media/public relations opportunities that are tailored to an individual's strengths and career goals. For more information on joining the CIO Executive Council, visit council.cio.com.
 About Miratech
Miratech is a global IT services and consulting company that enables large and midsize multinational organizations to achieve their strategic business goals by providing dedicated high performing technology teams that design and support both operational and client-facing solutions.
Founded in 1989, Miratech is headquartered in New York, US, and has operations in Finland, Israel, Norway, Poland, Philippines, Slovakia, Spain, Sweden, Switzerland, UK, and Ukraine. Miratech serves its customers globally, covering 560 locations.
Miratech's world-class expertise in collaboration is fostered through our Managed Competence Center employing bespoke governance structures and delivery models. Our culture of Relentless
Performance enables over 99% of Miratech's engagements to succeed by meeting or exceeding scope, schedule and/or budget objectives.
Today, Miratech is Software CMM Level 3, ISO 9001:2008, ISO 27001:2005, and ISO 22301 certified. Recognitions include the Global Services 100; the Software 500®; the NOA's Outsourcing Professional Award; the EOA's Award, The Global Outsourcing 100® and Best Five Companies in Eastern Europe, by IAOP®.  CIO Review Magazine special edition on Banking Technology recognized Miratech among 20 Most Promising Banking Technology Solution providers.
Miratech has created unique servicing levels to ensure that clients get the exact resources they require. From team extensions, to managed engagements, to complete turn-key organizations Miratech delivers high performing solutions tied to performance benchmarks that ensure success. Whether time and materials, negotiated service level agreements, or success fees tied to overall financial performance, each and every engagement is focused on client success… delivered with flexibility and achieved through our unique culture of Relentless Performance.
For additional information about Miratech, please visit www.miratechgroup.com.